One-stop-shop for health provider Certification, Aged Care and Retirement Village cloud based software and expertise (since 2004)
Audit and compliance made easy!
New Zealand's foremost independently recognised authority in providing on-line tools and real time resources (mobile device compatible) to achieve Certification and support excellence in  aged care. 
Join the many others who succeed by using HCSL Aged Care Software as their in-house system!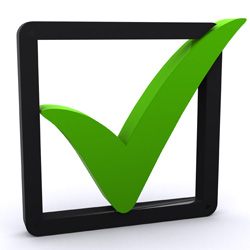 HCSL online tools can include policy and procedures manuals (also provided in hard-copy) ready for use and –
Save time as you no longer have unnecessary corrective actions to respond to,
Save money with less frequent Certification audits
Bench-marking shown in real time for NZ wide services
Online Care planning (incorporates interRAI), progress notes, restraint/ enabler management
Online quality and risk management of adverse events, infections, complaints – makes reporting easy
Online internal audits with automated corrective action plans
Online site specific customised Policies and Procedures ready for use at your site support excellence in care and getting maximum audit outcomes.

Staff access to the clinical resource online library
Streamline external audits – documentation reviews conducted by Audit agencies directly from this online system

Optimise results – a increasing number of our clients are achieving Four Years Certification;

Proven excellent care outcomes for residents
Nurse / Managers time is freed up to work on improvement projects.
Providing the latest easy to use innovative resources for aged residential care providers to achieve maximum Certification audit outcomes.
Use HCSL online (web-based) tools to enable faster, more efficient access to your trend and pattern analysis
Audit processes streamlined –
Provide online access user and password codes to audit agencies so you don't need to send them any policies and procedures for audit – they access them through HCSL QMS online – use our time, not yours!
This is what Rhonda Sherriff, NZACA Clinical Advisor says about using the HCSL QA system:
"I am very happy to endorse this system as the information is invaluable for CNMs to analyse the data/information and make informed decisions on best practice and innovation to decrease hazards, improve outcomes, and mitigating factors for resident welfare. I'm pleased you are delving into the data to the level you are, as it's time saving for sites in many respects, and so easy to dice and slice the information to get the trends. CNM's used to spend hours just writing up the collective information before the analysis, so hugely time saving"   See what others say about HCSL here..
Have a quick look at the number of ways you'll be able to use this system at your facility , click here.
Reasons to use HCSL Quality Management Systems: 
Having worked in aged care facilities since 1994, Gillian Robinson (Registered Nurse, Bachelor of Nursing, Lead Auditor, Author) as the principal consultant has up to date in-depth working understanding of the residential care industry and the issues you have to deal with on a day to day basis.
What frustrates you about your current policy and procedures manuals?
How many hours are you paying of your staff time for researching and updating your policies and procedures?
Would you rather have an online web-based system for fast efficient access?
Can you verify your systems are consistent with evidence based practice?
Are you breezing through audits with great outcomes i.e. maximum Certification periods?
Can you currently use a topic 'search' to very quickly find the exact policy you're looking for?    With HCSL you can!
How do you know your staff are providing excellent care?
Do you have an ongoing waiting list due to a fantastic reputation?
Having guided numerous residential and community based clients on a national basis through successful Contractual and HealthCert audits, we have established a solid reputation as a Management Consultancy for achieving positive organisational, audit and training outcomes for clients. HCSL Consultancy services specialising in aged residential care on a national basis since 1999. Your time is precious, so we work to free your time up to get you back to doing the things you enjoy!  HCSL tools and resources are developed by Nurses for Nurses in New Zealand.
If you would like to spend less time in the office managing paperwork and own quality system Contact us today  for a no obligation quote for aged residential care consultancy, quality systems and KPI web-based monitoring services.
One more question – if a serious adverse event occurs in your facility, who's name will appear in the newspaper headlines or Health and Disability Commission website?  Yours!
Proud supporters of Barnardo's NZ.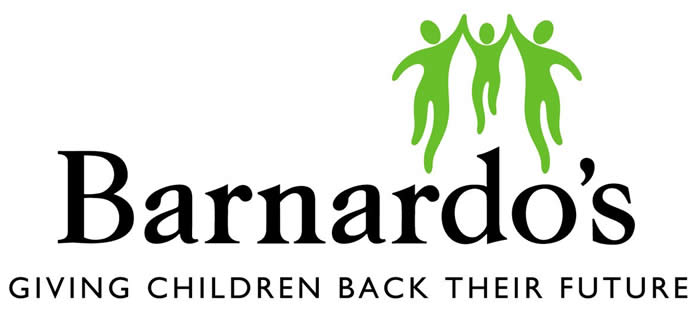 News and Updates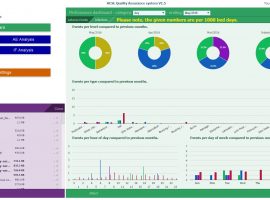 One-stop-shop for health provider Certification, Aged Care and Retirement Village cloud based software and expertise (since 2004) Audit and compliance […]
Read More

›
One-stop-shop for health provider Certification, Aged Care and Retirement Village cloud based software and expertise (since 2004) Audit and compliance […]
Read More

›
One-stop-shop for health provider Certification, Aged Care and Retirement Village cloud based software and expertise (since 2004) Audit and compliance […]
Read More

›
One-stop-shop for health provider Certification, Aged Care and Retirement Village cloud based software and expertise (since 2004) Audit and compliance […]
Read More

›
Testimonials
What our clients say
Healthcare Compliance
Excellence in Residential Care