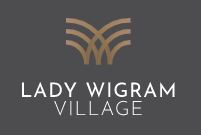 Clinical Manager – exciting new role waiting for you!
State-of-the-art residential and care facility offering villas, apartments, rest home, hospital and dementia care
Attractively designed village with a boutique, sophisticated and cosy feel
Family-owned, with management team working on-site
Lady Wigram Village, a state-of-the-art residential and care facility in Wigram Skies, Christchurch, is on the lookout for an experienced Clinical Manager to join its growing team in approximately September / October 2020.
This is a highly exciting opportunity for a motivated individual to play a pivotal role in the ongoing development of the family-owned village, which is now embarking on its next phase of growth with the upcoming opening of a rest home, hospital and specialist dementia care facility.
Currently, Lady Wigram Village has 101 fully-occupied villas (with a waiting list) and 30 apartments (with a further 43 upcoming), all providing independent living. In October 2020, we plan to open our 40-bed rest home and a hospital with 27 swing beds. March 2021 will see the opening of our 40-bed dementia unit and a further 33 swing beds in the hospital.
This new position is absolutely vital to the smooth delivery of care as we escalate our services from independent living to a full-service residential and care provider.
To be successful in this role you will need to be adept at juggling several responsibilities and projects at once, while still making the time to stop and chat to our residents – for whom the opportunity to connect directly with our management team is an important part of living at Lady Wigram.
Working in an environment such as this, it goes without saying that you will be professional, approachable and able to form positive relationships with residents and their families, your team of registered nurses, the other members of the Lady Wigram management team and all other carers and staff working at the village.
The ideal candidate will have experience in a similar Clinical Manager role but will be looking for a new challenge. Working mainly Monday to Friday with some on-call time after hours and on weekends, you'll enjoy the challenge of helping to establish our new care facilities which will be the envy of our competitors across Christchurch. This will involve setting up operational procedures and systems. It is important you are computer literate.
Undoubtedly, there will be a few teething problems as we bring these facilities on-stream, so you'll be the type of person who is happy to roll up their sleeves and play a hands-on role wherever assistance is needed until we reach 'business as usual'.
Key responsibilities will involve:
Co-ordination and oversight of clinical service provision to 140 residents
Supporting and mentoring our team of registered nurses, who will report directly into the Clinical Manager
Promoting excellence in care, tailored to residents' individual needs
Living and breathing the values of Lady Wigram Village
Communicating effectively with residents, their families and the Lady Wigram team & management.
With formal recruitment for this key position due to commence in the coming weeks, we are currently seeking expressions of interest from Clinical Managers looking for their next challenge. So if you would like to discuss this opportunity (in strictest confidence) and find out more about the fast-growing village our residents and staff love, please email Olivia Cleave, Operations Manager, Lady Wigram Village: olivia@ladywigram.co.nz.