The most cost effective way to achieve Audit Compliance against requirements 

(HDSS, HCSS, ARC and RVA)
License Service Agreement Levels
Cloud based and Mobile APP
When contracting our services related to supply of a customised, controlled documented system of policies and procedures, there is a one-off initial fee payable on receipt of the hard-copy folders of indexed documents. Documents are uploaded into the online document library for in-the-cloud access anywhere – anytime.  Thereafter the system is supported and full manuals regularly updated by us within one of the following Service License Agreements.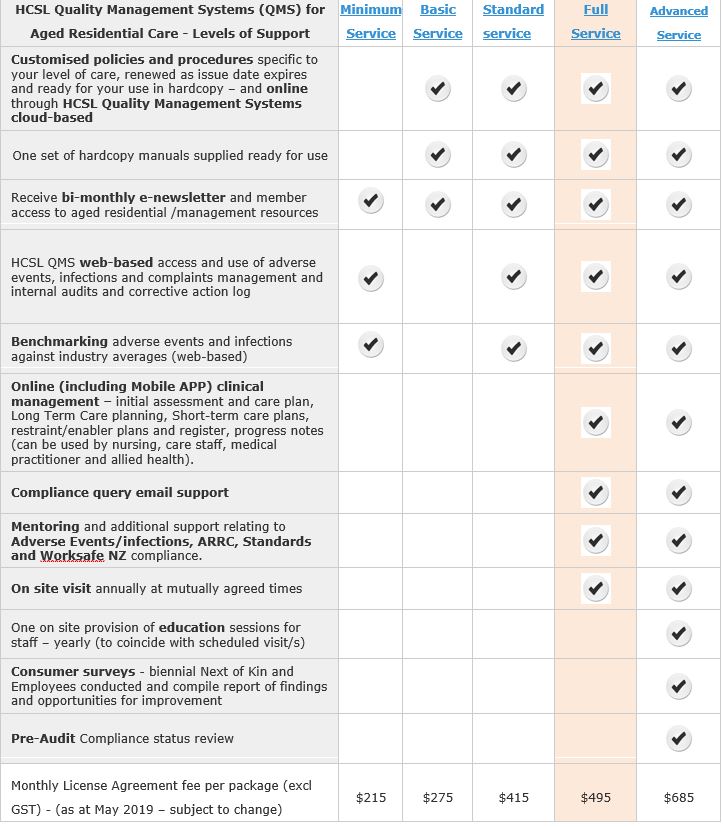 View a brief over-view video of this quality and risk management system here.   Optional services can be
added to customise a package to meet your needs.  To request a no obligation quote for one of the above
options or a customised package, please contact us here and complete the brief request form.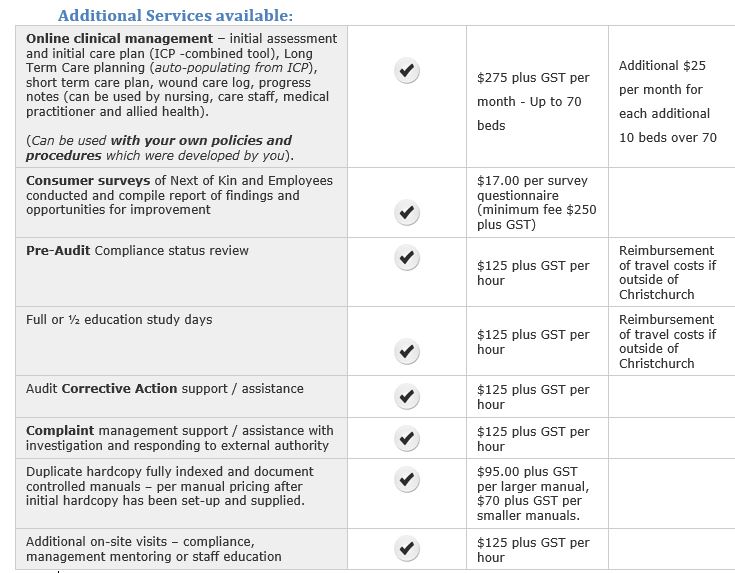 Contact Gillian Robinson (RN, BN, Author, Lead Auditor) of HCSL to discuss your preferred level of service agreement or develop a customised package of service to suit your particular needs.  Costs incurred (eg; travel over 30 kms and accommodation) will be paid by the client and invoiced on usual business terms (20th Month).