ANZAC day commemoration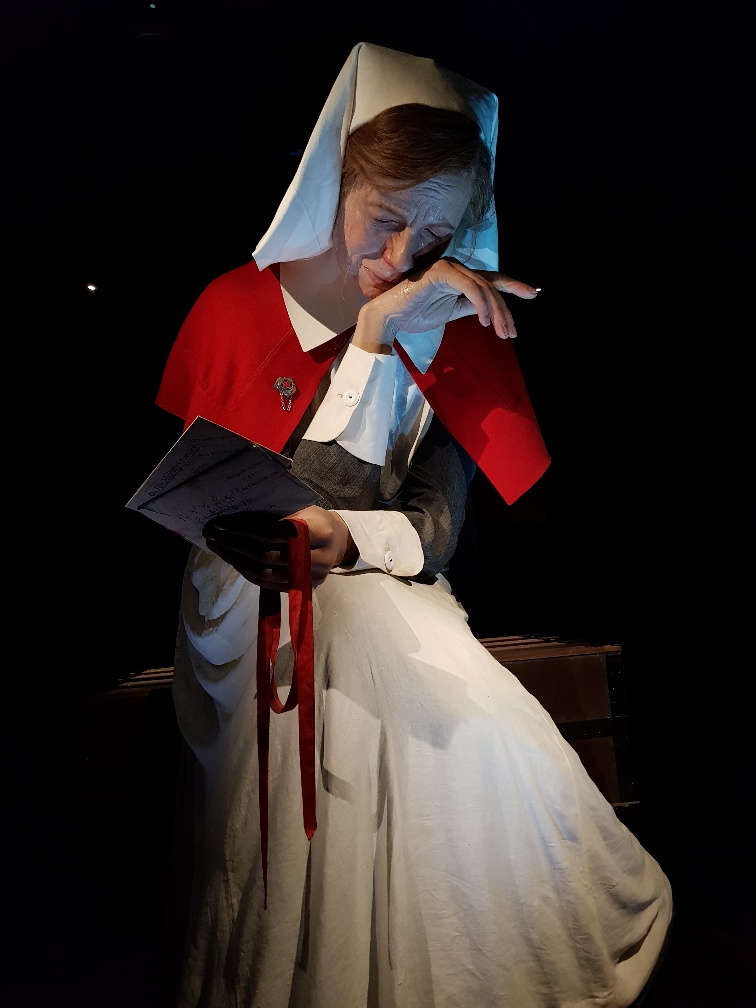 On the 25th April each year we remember those who went before us to fight for the protection of others.  While emphasis is often on those who died in service to their country, it's also a time to remember those who returned from war changed and altered forever by the experiences they've had.  Not just for the soldiers going and returning to war but their family.
The mother who describes holding her son as he heads off to the front line. Embracing him, breathing in his smell which a mother knows so well.  Holding her head against his chest hearing the beat of his heart wondering if she'll ever be able to hold him and hear his heart beat again.  Feeling the harshness of the fabric of his uniform and wondering what other harshness he'll encounter.
The soldier as a member of a family, not only left grieving mothers behind but were sometimes already parents themselves going off to war leaving wives and children behind.  All family members impacted in their own way from their own perspective of events.  How does a wife or child accept the decision of the men in their life going to war, to do ones duty leaving children wondering why they were being deserted in favour of the uncertainty of battle? Those children then growing older day by day until the time they themselves are in their 80's and find themselves still welling up in tears at the memory of the day their father left to go to battle. Not understanding but seeing the change in the father who returns, different, distant and ill from the effects of sand breathed into his lungs while stationed in Egypt.  The soldier returning, having nightmares of horrors seen which cannot be unseen or forgotten. Limbs and body intact but emotional scars and ongoing adverse health issues.  Not all wounds are visible.   
I visited the Gallipoli exhibit at the Museum of New Zealand 'Te Papa' (our place) in Wellington with my mother and sister.  I was mesmerized and deeply affected by the raw emotion depicted in the models created for the exhibit by Weta Workshop. The image of this nurse, Staff Nurse Lottie Le Gallais who was on board the hospital ship Maheno which set out from Wellington. She'd hoped to catch up with her brother but the model shows the anguish of the moment she receives her returned letters to him saying "killed, return to sender".  I can't imagine the strength needed to sustain such pain amidst the anguish of war but still carry on to serve those needing care.
I live in Christchurch and after the recent terrorist attack resulting in the death of 50 people, we're seeing and feeling the result of war-like destruction of life. You see it in the faces of those closely affected. The internal pain of senseless loss.
A time to ponder on the Anzac values of courage, compassion, commitment and comradeship and see if they are reflected in our own organisations as relevant to care services. This Thursday, 25th April, Anzac day is a time to reflect and be grateful – lest we forget.