Food Control Plan registration update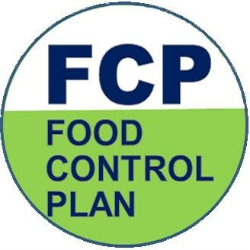 Those of you who are members of the New Zealand Aged Care Association (NZACA) may be aware that we (Healthcare Compliance Solutions Ltd) have been contracted by the NZACA to develop what is known as an Industry Body Customised Food Control Plan (FCP). This is to be approved by the Ministry of Primary Industries (MPI) and made available to all NZACA members. This customised plan comes under section 40 of the Food Safety Act and has been developed with the intention of streamlining audit process for Age Related Residential Care providers to use. There is an extended date for registering under this plan. 31st March was the date noted for registration however for this process, the date for completion of the registration process for use of the Industry Body NZACA FCP will be 31st May 2018. 
Instead of registering with the local Council, those members who are taking advantage of the national customised food control plan will register directly with Ministry of Primary Industries.  What is being worked towards currently is for this plan then to be audited by your Certification Designation Auditor Agency auditors in conjunction with your other audits. It is our understanding that the deadline for registering with MPI has changed to take the Food Control Plan approval into consideration so please check with NZACA to verify when you need to have your registration completed by.
How far have things progressed currently?  We have submitted the draft of the customised plan to MPI for approval.  The content of this plan goes beyond the standard Food Control Plan as it will need to also meet Certification and ARRC funding agreement audit criteria. This is designed to be an all in one set of documents so that as noted, it assists with the streamlining of audit.  We understand this approval process could take 4 – 6 weeks with a period of refinement if necessary and finalising of the documentation to follow, before a Gazette notice would be published.  This notice is necessary to proceed with association members using the Industry Body customised FCP as part of their other certification audit processes.
A huge thank you to Liz Beaglehole (Registered Dietitian) from Canterbury Dietitians who assisted at short notice with the reviewing of documentation contents which form part of the FCP.
There is work to be completed behind the scenes in an attempt to align audit time-frames which are not the same for all providers so while the intent is clear, the reality of achieving what we are setting out to do, is yet to be confirmed.
We support the work of the NZACA and were very pleased to be able to support the age care sector in this way.  We undertake to do what we can to support this process to a successful outcome.  NZACA will be updating their members as we work through this process.  If you are not a member, this may be a good time to join to take advantage of just one of the benefits they offer to support their members.
If you would like further support with the implementation of your Food Control Plan, please feel free to contact us.